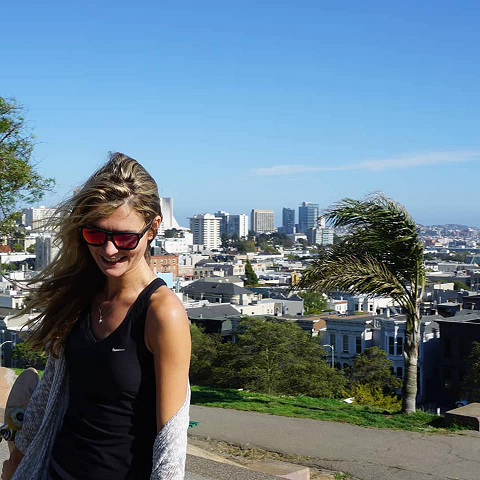 Applying Psychology in the Practical World of Branding and Business Development since '11. 
WHY Small Meet Large: We pay attention to the details and WE LISTEN. 
Inna Ulanova is the Founder of Small Meet Large, a company focused on strategy and narrative development for executives, startups and Fortune 500 companies, across diverse industries, including healthcare & wellness, lifestyle, nutrition, private equity and art & education. 
With a background in consumer psychology and a passion for neuromarketing, Inna provides invaluable insight and research into customers' motivations, preferences, and decisions that inform creative campaigns, product development and brand storytelling. 
Inna earned an MBA with High Honors from UCA Rochester in the UK after earning a Bachelor of Science, Summa Cum Laude, in Psychology at Fordham University in New York. 
Client List:
GE Digital, GE Ventures, Citi, BlackRock, Church & Dwight (Trojan), VFC (Vans and Kipling), Ricoh, Novo Nordisk, Johnson & Johnson, Alnylam, USSA, City Point, Hasselblad, Crane Aerospace & Electronics, Vyve, BeautyTap, SXSW, DxLabs, Elke Walter, DIRECTV, Chlorophyll Water, Latvian Museum of Contemporary Art, Caden NYC, Loft in the Red Zone, Reservoir and DreamNation
Inna is also the Founder of Amelia Awareness, a non-profit filing for 501c3, on a mission to inspire and empower children born with Amelia by connecting them with role models and providing helpful resources for families to learn more about the latest technology in prosthetics / artificial limbs. Amelia Awareness is dedicated to a very special boy with one very lucky fin. 
-    Marketing Communications & Brand Strategy (Brand Story, Visual Identity and Tone of Voice)
-    Innovation Storytelling & Video Scriptwriting 
-    Market Research with an Emphasis on Consumer Preferences & Behaviors
-    User Experience Design & Production (UX Research, User Journey Mapping and Interaction Design)
-    Executive Thought Leadership and Workshop Creation 
Read my personal story about why brain health, why neuroscience and why wellness advocacy
here
.